(Click pictures to enlarge)
Every Child Wins a Prize!
Drop a ball in the clowns mouth as his head turns to see what you have won. The popularity of this traditional side-show style attraction has never waned.
Our Trailer Stages have a Trussed Canopy, Backdrop, 2 x PA Wings, 2 x access Stairs and Handrails.
They are covered by Engineering and Public Liability Insurance.
They start in size from 6 metres and go up to 9 metres with Change Rooms.
Silenced generators are also available on request.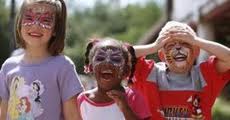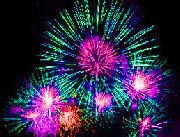 Turn any event into a spectacular with a professional fireworks display.
We can tailor a quote for any event big or small. Prices include all permits & insurances.
6 x 4 metre stage with catwalk.
Need a stage for your special event?
We can organise different size/style stages to suit your needs. Professional sound & lighting available on request.
There is virtually no limit to what AA Amusements can organise for your party or event.
From Face Painting to Clowns, from Magicians to Stilt Walkers, if on the slim chance that we can't help you with what you have in mind, we probably know someone who can!